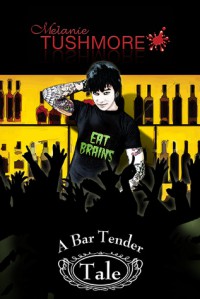 This is another one where Jake Bass was giving the leading role in my imagination. (One track mind I know)
I don't think I loved this one as much as everyone else did. I liked it but I didn't
love
it.
I liked that Nathan knew exactly what he wanted and wasn't afraid to go and get it. His inability to understand Auryn's need to take things slow felt age appropriate and added just enough tension to the story. The way Nathan constantly misread Auryn's intentions and took everything so personally made him real to me.
Unfortunately, I kinda felt like this book was more or less the Nathan show and Auryn was just there as his counterpoint. I would have liked to have gotten to know Auryn a bit better and to see both sides of the relationship.
Overall, this was a quick easy read. IMHO, good but not fantastic.