Let us start with Mr. Zimmerman.
He provided some welcome comic relief to the story without going overboard like some crazy Disney sidekick. His comments were cleverly placed and punctuated moments in the story perfectly. Oddly, I kept thinking of Uncle Feather in [b:Tales of a Fourth Grade Nothing|37741|Tales of a Fourth Grade Nothing (Fudge, #1)|Judy Blume|https://d202m5krfqbpi5.cloudfront.net/books/1348056399s/37741.jpg|879886] (how I remember that little tidbit and can't remember where I left my keys most mornings, don't ask).
Next is the blue dog collar.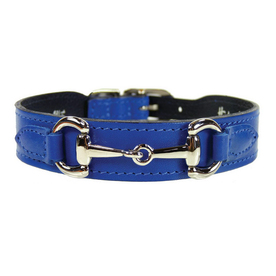 There is something magical to me about stories in which a sub puts on his collar and each time finds instant serenity. The way Lane seems to transcend the problems of his every day life ever time he wore his collar, the way he craved his collar to allow him to go to that place, really worked for me.
Then there is the puppy play. I was worried it would be this:
But it wasn't. The puppy play was done as a way for Derek to show Lane affection rather than to humiliate him. It made me feel warm and gooey. Like this:
And the hot sauce, wow.
So, yeah, this story worked for me on many levels. I would have liked less time spent on the back story and subplot and more time on the relationship, but that is personal preference and not necessarily a shortcoming of the book.
I could say a lot more, but I am a bit late to this party and so many other people whose opinions I revere have already reviewed this book, so I will finish with a quote from the venerable Mr. Zimmerman, "Fuck it baby."
4.25 stars
(Note: Had I been feeling better when I read this book, it might have had a slightly higher rating but I tried to take that into account)